Police Scotland is today issuing additional CCTV images gathered as part of the ongoing efforts to trace Stuart Clark, who has been missing from his home in Dalmuir since Sunday 17 January 2016.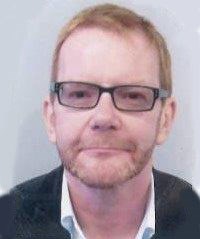 Officers working on the missing person enquiry are today appealing for help, three weeks on since Stuart Clark was reported missing.
Officers are today appealing for anyone who was in the vicinity of Dalmuir Square, Swindon Street and Dumbarton Road, Dalmuir between 12.20pm and 1pm on Sunday 17 January to contact them.
Officers would also like to speak to anyone who was in Mackintosh's Bar (Macs Bar) at the corner of Swindon Street and Dumbarton Road, Dalmuir around 11am and 2pm on Monday 18th January, as there has been an unconfirmed sighting of Stuart there.
Stuart (59) is described as white, around 6ft 2ins in height and of medium build with red hair and beard. Stuart also wears glasses and has a distinctive stilted walk.
He is believed to be wearing a dark-coloured waterproof jacket and was carrying a black/grey rucksack.
Inspector David Quinn, of Clydebank Police Office, said today:
"It is now just over three weeks since Stuart was reported missing, and although he has been known to go missing before, he has never been gone for this length of time without contacting his family or friends.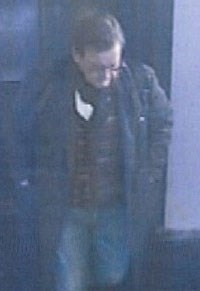 "Last week, we issued CCTV of Stuart on the train between Cardross and Dalmuir on Sunday 17 January around 11.45am.
"We understand he may have been in Macs Bar on Monday 18th January, and I'd like to speak to anyone who may have been in that public house and who may have seen Stuart inside at that time. You may have vital information which might help with our ongoing enquiry."
Anyone with information is asked to contact police on 101.
Police Scotland works in close partnership with the Missing People Charity - the only charity in the UK which specialises in and is dedicated to bringing missing children and adults back together with their families.
They can be contacted via telephone on free phone 116 000 or by visiting the Missing People website.
Call 101 for non-emergencies and general enquiries, in an emergency call 999. If you have information about a crime you can also contact Crimestoppers anonymously on 0800 555 111.
---