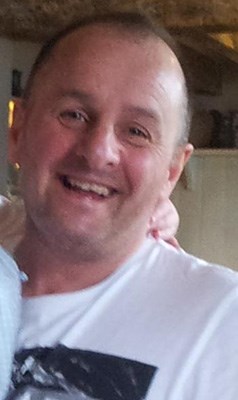 Police Scotland is continuing to appeal for assistance in tracing a missing man from the Dumbarton area.
Paul Harley, was 53-years-old when he was reported missing from his home in Whiteford Avenue, Dumbarton on Sunday, 28 September, 2014.
He is described as white, around 5ft 5ins in height and of slim build. He has black receding hair and a tattoo of 'Kyla' on his right arm.
Paul is known to travel extensively throughout Scotland using the rail network.  He has family in the Nuneaton area which he has visited in the past.
Chief Inspector Donald Leitch of Dumbarton Police Office said today:
"Extensive searches and enquiries are ongoing in the search for Paul, with specialist resources being deployed on a daily basis.
"A dedicated enquiry team at Dumbarton Police Office has also been created with the sole purpose of finding Paul and officers from other Police Scotland divisions are also assisting in the search. Paul requires daily medication and it is not known if he has that medication with him. As time passes we are becoming increasingly worried for his safety and wellbeing.
"I would urge anyone who has any information on Paul's whereabouts or who has had contact with Paul to contact officers at Dumbarton Police Office on 101."
Latest as of 6th May 2016
Police Scotland Officers at Dumbarton are re-appealing for the assistance of the public in an effort to trace a man who has been missing for over eighteen months.
Paul Harley of Whiteford Avenue, Dumbarton, was last seen at his home address on Sunday 28 September 2014.Paul is described as white, 5ft 5 inches in height and of slim build.
He has black hair that's receding, and a tattoo of 'Kyla' on his right arm.Detective Inspector Andrew Doherty of Dumbarton Police office said:
"Despite extensive police enquiries and searches, we have yet to obtain any information on Paul's whereabouts. This is obviously a very distressing time for the family and they are extremely concerned for him. There have been no confirmed sightings of him since he went missing.
"I would urge anyone who may know of Paul's whereabouts, or who may have any information about him, to contact officers at Dumbarton Police Office through 101."
Police Scotland works in close partnership with the Missing People Charity - the only charity in the UK which specialises in and is dedicated to bringing missing children and adults back together with their families.
They can be contacted via telephone on free phone 116 000 or by visiting the Missing People website.
Call 101 for non-emergencies and general enquiries, in an emergency call 999. If you have information about a crime you can also contact Crimestoppers anonymously on 0800 555 111.
---