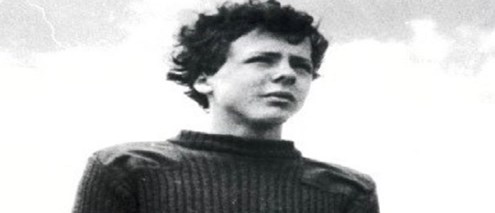 Robert Adaway was reported missing from Thurso, Caithness, on Wednesday, 9 June, 1982 - his 18th birthday.
He had recently left Thurso High School and was due to study at Glasgow University later in 1982. He was described as solitary, but had several close friends, and was keen on music and sports. He was often seen walking in the Thurso area with the family dog.
Robert's mother saw him at home in Princes Street early on Wednesday, 9 June, 1982 and he was seen several times in Thurso by friends and relatives. There were further possible sightings over the next few days at various places across the Caithness area, many near roads which could mean Robert was hitch-hiking.
Northern Constabulary searched in and around the Thurso area, including the coastline and quarries. Road, rail and sea routes in Caithness were also checked but Robert has still not been found. He would now be in his fifties.
Robert was described in 1982 as 5ft 11ins in height (180cm), slim build, and was wearing a brown polo-neck jersey, dark corduroy trousers, red socks, brown shoes and possibly a blue parka jacket with a hood. Some of the possible sightings also mentioned a rucksack or similar bag.
Inspector Gavin Smith of the Police Scotland Missing Person Unit said, "Robert Adaway was a young man when he went missing from Thurso. Although that was over 30 years ago, the investigation will stay open until we resolve it, no matter how long that takes.
"We recently consulted with the National Crime Agency UK Missing Persons Unit and will continue to work with local officers in Caithness to follow up any potential lines of enquiry which could help find Robert, including new methods which are only available to us now.
"I'd ask anyone with information about what happened to Robert in 1982 - or any time since then - to contact Police Scotland via 101."
Police Scotland works in close partnership with the Missing People Charity - the only charity in the UK which specialises in and is dedicated to bringing missing children and adults back together with their families.
They can be contacted via telephone on free phone 116 000 or by visiting the Missing People Website.
Call 101 for non-emergencies and general enquiries, in an emergency call 999. If you have information about a crime you can also contact the charity Crimestoppers anonymously on 0800 555 111.
---