Information Charter
Purpose
This information charter sets out the standards that you can expect from Police Scotland when we request or hold information.
Personal information
Personal information relates to living individuals. We need to handle personal information so that we can carry out our policing duties and support functions. We know how important it is to protect people's privacy and to comply with the General Data Protection Regulation (GDPR) and the Data Protection Act 2018. This is how we look after personal information.
When we collect personal information, we will:
let you know why we need it, where it is not obvious;
only ask for what we need, and not collect excessive or irrelevant information;
make sure nobody has access to it who should not;
share it with other organisations only when the law allows; and
keep it only for as long as we need it.
In return, we ask you to give us accurate information. This helps to keep our information reliable and up to date.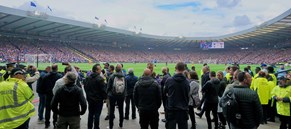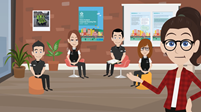 Access to personal information
You can find out what personal information we hold about you by making a 'subject access request' under the GDPR and the Data Protection Act 2018. To request any of your personal information that may be held by us please use our subject access request form.
When you make a subject access request, we will comply with the requirements of the GDPR and the Data Protection Act 2018.
Disclosure of personal information
We may disclose personal information to other individuals and organisations when we consider it is justified, necessary and lawful to do so.
When we disclose personal information to others, we will consider:
who is asking for the information, and why they want it;
the sensitivity of the information, and the extent to which disclosure would be an intrusion on privacy;
whether the person who supplied the information would expect us to provide it to another organisation; and
whether disclosing the information would be likely to prejudice the prevention or detection of a crime, or the prosecution of an offender.
You can obtain details of our arrangements for disclosing information to other organisations by contacting us at the address below.
Access to other information
Police Scotland holds a wide range of non-personal information that is critical to our policing duties and support functions. We are committed to publishing information that is in the public interest, and to comply with freedom of information legislation.
Our Guide to Information provides an overview of the information that we make available.
You have a right of access to other unpublished information we hold, subject to certain conditions. To request information that may be held by us please contact us by email (foi@scotland.pnn.police.uk) or at the postal address below.
When we handle a freedom of information request, we will:
consider whether the information is or should be in the public domain;
assess the impact of disclosure;
make each decision on a case-by-case basis; and
comply with the requirements of freedom of information legislation.
Independent advice
For advice about data protection, privacy and data sharing issues, you can contact the Information Commissioner at: Wycliffe House, Water Lane, Wilmslow, Cheshire, SK9 5AF. www.ico.org.uk
For advice about freedom of information in Scotland, you can contact the Office of the Scottish Information Commissioner, Kinburn Castle, Doubledykes Road, St Andrews, Fife, KY16 9RD. www.itspublicknowledge.info
Contact us
If you are not satisfied with the way we have handled your information or your request, you can contact us at the address below.
Head of Information Management, Police Scotland, Clyde Gateway, 2 French Street, Dalmarnock, Glasgow, G40 4EH