Provision of Reports
Police Scotland handles requests from solicitors, insurance companies and individuals for road accident reports, and crime reports about property which has been damaged or stolen.
Fees will apply to all requests as detailed in the table below:
ITEM

Rate from

1 April 2021

 

Supply of Accident Reports

 

£104.50

Search Fee

(where the police have no information)

£104.50

Interview

(after copy of accident report has been applied)

£171.50

 

 

Supply of Photographs

 

per Print

£7.50

per Photocopy

£5.50

CD – per disk

£23.50

 

 

Supply of Video / DVD

 

½  hour video/DVD

£80.00

1 hour video/DVD

£114.00

3 hour Video /DVD

£247.00

 

 

Supply of information about thefts, house breaking and occurrences

£104.50

Crash Investigator Accident Report

£493.00

Scale Plan (A3)

£136.50

Scale Plan (A1)

£272.50

3D Construction + preparation time

£681.00

Alarm Registration (incl. VAT - £60.00)

£50.50

 

 

Supply of Plans – Charges will depend on the type of service provided and equipment used.

 

 

 
Making a payment
From 1st April 2020, we will only accept online payments. Our bank details and the information that requires to be referenced on any online payment is as follows:
We do not accept bulk payments - you should make a single payment for each request /service that you require
| | |
| --- | --- |
| Bank | Royal Bank of Scotland |
| Sort Code: | 83-06-08 |
| Account Number | 21156259 |
| Reference Number | Customers Reference Number, which must be quoted on all correspondence. |
The relevant fee must be paid before staff can search for, or confirm that a report is available.    
With regard to Accident Reports, please note that the fee is a search fee and will not be refunded in the event no report or information is held.  You will be given an official "No Trace" outcome response.
Where the Accident Report is available, the fee will cover both the search and the provision of the report.
Please note that requests for a refund of fees or cancellations, will NOT be accepted after the administration and arrangement for a precognition has been completed by Police Scotland personnel.
How to submit a request
Police Scotland aim to deal with all information requests as quickly and efficiently as possible – however in order to do that you must supply us with the following information when submitting a request;
The date, time and location of the incident
The vehicle registration mark (where known)
Include the police incident / reference number (where known)
Client/Policy Holder details
Confirm payment of the appropriate fee and associated client case ref no.
All Requests must be submitted online to the following email address:
 CJSDCrashEnquiries@scotland.pnn.police.uk
To ensure data security, each request must be sent from a personal business email and not a generic business email. Any requests with generic email addresses will be rejected and returned. All reports where available will be sent out via "Egress" for security and data protection purposes.  
Any failure to follow the above payment guidelines or not supplying the required information will lead to delays in processing your request.
---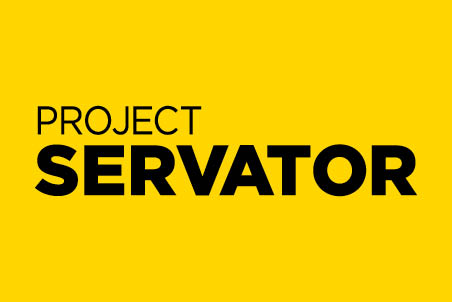 Project Servator is a way of policing that aims to disrupt a range of criminal activity, including, terrorism, while providing a reassuring presence for the public.
Read about reporting and FAQ to help you understand how we are policing the restrictions.