Freedom of Information
Due to the impact of the COVID-19 virus,  we have a smaller than usual team monitoring and responding to Freedom of Information Requests.  Whilst we will endeavour, as always, to respond to requests as quickly as possible, there will be significant change in the service we are able to provide and compliance with statutory deadlines is likely to be affected. Your patience at this time would therefore be greatly appreciated.


The Freedom of Information (Scotland) Act 2002 gives a general right of access to all types of recorded information held by public authorities, sets out exemptions to that right and places a number of related obligations on public authorities, particularly in relation to Records Management and Publication Schemes.
Individuals have the right to make a request for information, be informed whether or not the public authority holds that information and, subject to various statutory exemptions, be supplied with that information.
Police Scotland respond to around 3,000 Freedom of Information (FOI) requests a year and the responses are published on our disclosure log. 
We would encourage you to please consult our publication scheme and disclosure log before submitting a request as the information you seek may already be available.
Please note that personal information is protected by data privacy laws and will not usually be released in response to an FOI request however, individuals can submit a subject access request to apply for their own, personal information under Data Protection legislation.
FOI requests must include your full name and can be submitted to foi@scotland.pnn.police.uk or to:
FOI - Information Management
Police Scotland
Clyde Gateway
2 French Street
Glasgow
G40 4EH
Environmental Information
Access to information about the environment can be requested under the Environmental Information (Scotland) Regulations 2004, which has similar provisions to that of FOI.
Any requests for environmental information will be dealt with under these regulations and can be submitted in the same way as a FOI request.
The definition of environmental information is very broad, and includes the state of the elements, the state of human health and safety, measures and activities affecting or likely to affect,the state of elements of the environment, any factors such as substances, energy, noise radiation or waste, including radioactive waste, emissions, discharges and other releases, reports on the implementation of environmental legislation and cost benefit and other economic analysis used in environmental decision making.
The Scottish Information Commissioner
The Freedom of Information (Scotland) Act 2002 is enforced by the Scottish Information Commissioner. Enquirers should note the Scottish Information Commissioner's remit is limited to Scottish public authorities as defined by Section 3 of the Freedom of Information (Scotland) Act 2002.  Enquiries relating to bodies covered by the Freedom of Information Act 2000, and enquiries under the Data Protection Act 2018, should be directed to the Information Commissioner.
Contact Details
The Office of The Scottish Information Commissioner
Kinburn Castle
Doubledykes Road
St Andrews
FIFE
KY16 9DS
Tel: 01334 464610
www.itspublicknowledge.info
---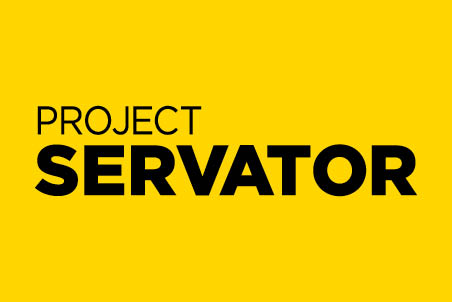 Project Servator is a way of policing that aims to disrupt a range of criminal activity, including, terrorism, while providing a reassuring presence for the public.
Read about reporting and FAQ to help you understand how we are policing the restrictions.