Victim Support Services
Police Scotland recognises the importance of ensuring victims and witnesses are fully informed of available support and how to access that support irrespective of crime type.
If you are a victim of any crime, you may request a referral to providers of victim support services from Police Scotland, Crown Office and Procurator Fiscal Service, Scottish Courts and Tribunals Service, Scottish Prison Service or the Parole Board for Scotland at any stage in your journey through the criminal justice system or, if you prefer, you may contact providers of victim support services directly without a referral.
Police Scotland will also provide witnesses, considered to have been impacted by crime and would benefit from victim support services, with the same referral options.
Victim Support Scotland (VSS) is one of the main victim support services to which Police Scotland refer victims and witnesses for support. They are an independent charity and not part of Police Scotland or Scottish Courts. VSS offers a free and confidential service to people affected by crime throughout Scotland.
It provides emotional support, practical help and information about the criminal justice system and victim and witness rights. Their trained volunteers and staff have the time, expertise and understanding to help victims, witnesses and any other person who has been effected by crime.
Click here to view the Standards of Service for Victims and Witnesses report 2018-19.
A victim who was supported by VSS said:
"Victim Support Scotland has made such a difference to my life. They were always there for me and I don't know what I would do without them - they are only a phone call away. They have also made me feel safe in my house, which I cannot thank them enough for. I couldn't get through this without them."
If you make a request to Police Scotland to refer you to Victim Support Scotland, we will share your contact details with them to enable them to make contact with you. A member of VSS will thereafter contact you either by telephone or by letter. 
If your preference is to contact VSS directly without a referral, this can be done via their free helpline on 0800 160 1985 or the VSS website.  The Victim Care Card (VCC) provides information required to be received by a victim under the Victims and Witness (Scotland) Act 2014, and can be accessed in PDF format below.
Further information on getting support as a victim or witness of crime can be found on the Scottish Government website, where you can find information on victim and witness support and victim and witness rights.
Related Documents
---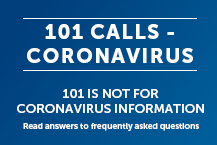 101 calls are not for Coronavirus information, read our FAQs to help you understand how we are policing the new restrictions.