Divisional Commander
The Divisional Commander for Greater Glasgow Division is Chief Superintendent Mark Sutherland.
---
Greater Glasgow Division provides policing services across 215 square miles and serves almost 770,000 people.
It includes a wide contrast of communities, from densely populated areas such as Drumchapel and Easterhouse, to the semi-rural villages of Eaglesham and Twechar.
The area is home to a number of football stadia, including the National Football Stadium at Hampden, Celtic Park, Ibrox Stadium, and Firhill.
Greater Glasgow Division has nine Command Areas aligned with the respective local councils areas. Each has a dedicated Area Commander, with the responsibility for all day-to-day policing functions.
Each area is served by a number of Local Policing teams who are responsible for responding to calls in the local area, and smaller Local Problem Solving teams who have the responsibility for looking at long term solutions to key issues. These teams are built around the needs of local people.
Community Justice Glasgow
Community Justice Glasgow aim to help people in organisations and communities to understand what Community Justice is all about. Read their Community Justice Glasgow Annual Report 2018-2019 and take part in the survey on the last page.
Find your local Police Station
The Herbert Protocol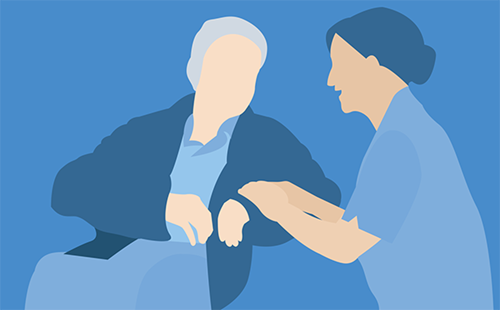 Greater Glasgow Division records approximately 9900 missing person incidents and 2500 missing person reports (NMPA) per annum. Approximately 2% of reports account for persons reported as missing with dementia or similar conditions, which result in an immediate High Risk investigation.
WHAT IS THE HERBERT PROTOCOL?
The Herbert Protocol is a nationally recognised scheme supported and endorsed by Police Scotland. It is not intended to replace existing safeguarding and security measures, instead provide additional support and reassurance.
It is an information gathering tool to assist the police to find a person living with dementia, or similar, who has been reported missing. It consists of a form that contains vital information about the person at risk that can be passed to the police at the initial point the person is reported missing. The existence of this information will save police critical time in establishing the history of the missing person and their potential location.
Carers should be directed to this page where they can download the necessary form. Once complete, the form is retained by carers (not police), and a copy should also be placed within the home or care setting in a prominent position so as easily available to police when required.
Please pass on information on the Herbert Protocol to anyone it may be of use to. Additional information, can also be obtained from the Greater Glasgow missing Person unit GreaterGlasgowMissingPersons@scotland.pnn.police.uk who will follow up on any such missing person reports to offer additional support, advice and an information pack if required.
---