---
Chief Superintendent Alan Gibson is the Local Police Commander for Forth Valley Division and has responsibility for policing across the division.
To support the delivery of local policing, the area is divided geographically into three Command Areas:
Each area has a dedicated Local Area Commander, a Chief Inspector who is responsible for the day-to-day policing in that area.
All Local Area Commanders report into the Divisional Senior Management Team which is led by the Local Police Commander.   An Assistant Chief Constable is appointed to oversee all local policing across the Central Scotland
Each division is made up of local wards.  Forth Valley Division consists of 21 wards.
Contact Us
There are several ways you can contact your Community Policing Team or make a report to the police.
If your report is not an emergency call 101 or, if your enquiry is an emergency, always dial 999. If you have dialled 101 or 999 by mistake or if you no longer require assistance, please stay on the line and let us know rather than ending the call.
If you wish to report a crime online, you can do so here.
If it is not an emergency and you are not reporting a crime, you can visit or email your Community Policing Team by clicking on the relevant Command Areas below:
Alternatively, you can contact Scottish CrimeStoppers who are an independent charity that give people the power to speak up and stop crime anonymously.  You can call them on 0800 555 111 or email: crimestoppersscotland-uk.org
Or if you have a general enquiry or wish to provide feedback, you can complete the Contact Us form.
Partnerships
Forth Valley Division works in partnership with Clackmannanshire, Falkirk and Stirling Councils, other public services and the community and voluntary sector in order to improve outcomes for communities.
In all situations where a crime has been committed, you should contact Police Scotland  however, there are many other services available to provide support where there is no criminality.
The most frequently used are:
Additional Links
---
Priorities
The Policing Priorities for Forth Valley Division are informed through consultation and are set out in the Local Police Plan.
The local police priorities for Forth Valley Division are: 
Responsive to the concerns of our communities
Enhancing our collective resilience to emerging threats
Protecting people most at risk from harm
Promoting confidence through our actions
The local police plans are available below. 
Falkirk Local Policing Plan 2017-2020
Stirling Local Policing Plan 2017-2020
Clackmannanshire Local Policing Plan 2017-2020
Each area is served by a number of policing teams, including Response Officers, Community Officers and officers from the Criminal Investigation Department.  Along with others, these teams deliver services across Forth Valley Division, drawing on national resources as required.
Officers from the Community Policing Team are dedicated to working collaboratively with local communities and partners to find long term solutions to key issues.
Herbert Protocol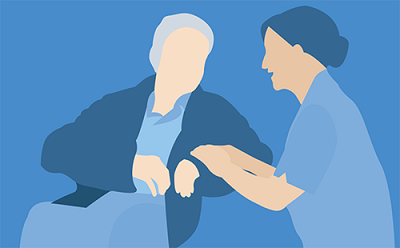 The Herbert Protocol is a nationally recognised scheme supported and endorsed by Police Scotland. It is not intended to replace existing safeguarding and security measures, instead provide additional support and reassurance.
It is an information gathering tool to assist the police to find a person living with dementia, or similar, who has been reported missing. It consists of a form that contains vital information about the person at risk that can be passed to the police at the initial point the person is reported missing. The existence of this information will save police critical time in establishing the history of the missing person and their potential location.
Carers should be directed to this page where they can download the form. Once complete, the form is retained by carers (not police), and a copy should also be placed within the home or care setting in a prominent position so as easily available to police when required. Please pass on information on the Herbert Protocol to anyone it may be of use to.