Lost and Found office in Aberdeen moving to Kittybrewster
Police Scotland's Lost and Found office in Aberdeen is moving and will be based at Kittybrewster Police Station from Friday 8 October 2021.
The office, which operates Monday to Friday from 9.00am until 4.00pm, will close its doors at its current Queen Street base at 4.00pm on Wednesday 6 October, remaining closed on Thursday 7 October before reopening on Friday 8 October at its new location at Kittybrewster.
The move is part of Police Scotland's ongoing relocation plan from Queen Street into existing Police buildings and shared facilities across the city, integrating with local authority partners.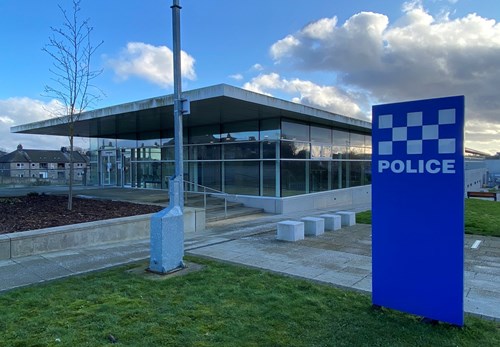 Speaking about the move, Inspector Lee Jardine, North East Division said: "Members of the public can hand in found property to any open police station or to any police officer, including our new public counter within Marischal College. It isn't necessary to hand in items at Kittybrewster, however if it is more convenient to attend there, the Lost and Found team will be available Monday to Friday to assist.
"To report an item as lost, we do have an online form on our website that can be used to register lost property. When forms are completed, an initial check of found property is carried out against the details provided on the form. Where there is a potential match, the Lost and Found team contact the person concerned.
"The Lost and Found office deals with a large number of items each year and we would always give some basic advice to maximise the chances of being reunited with anything lost.
- Report lost items timeously to Police Scotland – found property is held for 3 months only
- Make use of technology such as location apps
- If applicable, revisit the premises you last attended while in possession of the lost item and make enquiry there.
"If you do need to report an item as lost then please use our online form, and if you require to hand in a found item, attend your nearest open police station or the Lost and Found office, based at Kittybrewster."
The Lost Property Reporting Form can be found at https://www.scotland.police.uk/contact-us/report-lost-property/
---