Recruitment
Police Scotland is responsible for policing across the whole of Scotland, some 28,168 square miles, covering a third of the United Kingdom's landmass with a unique range of urban, rural, island and remote communities.
It is the second largest force in the UK after the Metropolitan Police with a workforce of 23,000 officers and staff working together for the people of Scotland.
This section of the website is designed to allow you to find out about a career in Police Scotland, whether as a Police Officer, a Special Constable or as a member of civilian Police Staff.
Policing such a large and diverse territory is not an easy task! It takes a huge number of people from all sorts of different backgrounds with a wide range of skills and experience.
Do you have what it takes to be one of them? Find out if a career with Police Scotland is what you're looking for and what kind of challenges, experiences and rewards you could have in store. Click the images above to browse the roles we're recruiting for right now, find out more about each one and start your application today!
In return you can expect:
A rewarding and varied career
A competitive salary and an attractive pension scheme
A range of family friendly policies including those that promote a work/life balance
Excellent training, development and career progression opportunities
Generous paid leave entitlement that increases with service
A wide range of employee benefits
Access to health and wellbeing services and advice across Police Scotland
Interesting workplace deployments across Scotland
To be part of and contribute to the provision of outstanding services across all sections of communities across Scotland.
Contact our recruitment teams:
Police officer recruitment – Contact the Police officer recruitment team at Recruitmentpoliceofficer@scotland.police.uk
Police staff recruitment – Contact the Talent Acquisition recruitment team at Recruitmentcentre@scotland.police.uk
Special constable recruitment – Contact the Special constable recruitment team at Recruitmentspecialconstable@scotland.police.uk
Transferee recruitment – Contact the Transferee recruitment team at Recruitmenttransferee@scotland.police.uk
Positive action recruitment – Contact the positive action team at                                       Recruitmentpositiveactionteam@scotland.police.uk
---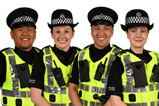 Find out about the recruitment process, the training and what life as a police officer is really like.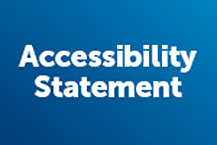 Policing Scotland has been working to make its websites more accessible - read our accessibility statement.