Police Scotland hosts American officers in policing masterclass
Police Scotland senior officers have come together with their opposite numbers from American police departments in an effort to improve public trust and confidence in policing in both countries.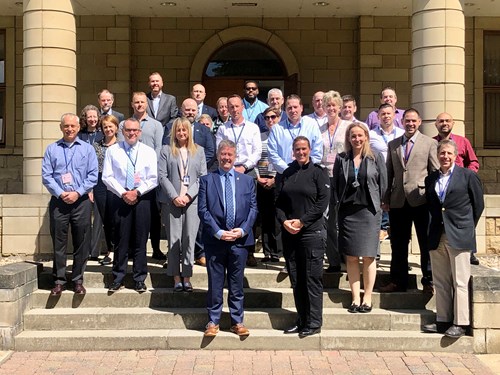 For several years, Police Scotland has been involved with work with the Police Executive Research Forum (PERF) and 14 senior officers travelled from Scotland to Washington DC to meet colleagues from a number of American agencies to take part in the latest phase of the International Collaboration on Policing (ICoP) masterclass in March 2022.
The programme's vision is to share experience and improvement ideas on legitimacy while enabling the development of strategic leaders and effective networks.
Police Scotland officers experienced a number of significant learning inputs during their visit, including from the chiefs of Washington's Metropolitan Police Department and Baltimore Police, as well as from US Capitol Police about the attack on 6 January, 2021.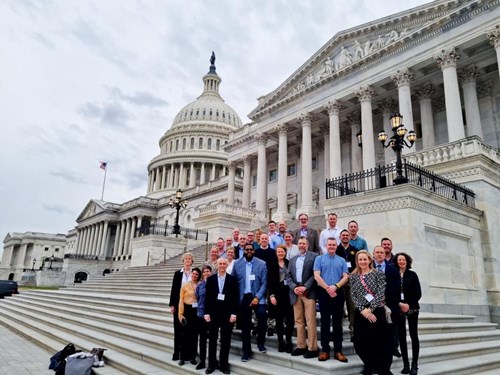 They met officers in Fairfax County Police Department to learn about its Incident Support Services team, which focuses on officer welfare, using a peer support team, chaplaincy service, therapists, and a K9 programme to assist employee mental health and wellbeing.
Further learning took place around attracting millennials and generation Z into policing, as well as the importance of police officers understanding the communities they serve, through the DC police policy of training all officers in African-American history and culture.
The visit concluded with the group completing a Law Enforcement and Society (LEAS) training programme exploring the role of police in a democracy, which has so far trained more than 140,000 officers across the US.
Fifteen American delegates from major police departments, including New York, Los Angeles and Tucson, made a reciprocal visit to Scotland last week (17-22 May, 2022).
They heard about the reform journey of Police Scotland, before touring the Scottish Parliament, learning about Parliamentary and Royal Protection policing operations, and from Chief Superintendent Sean Scott on policing the capital.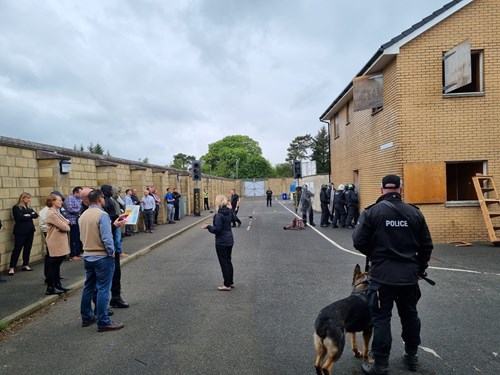 Visits were made to sites across the Police Scotland estate, including: Police Scotland Headquarters at Tulliallan; Jackton; Scottish Crime Campus at Gartcosh; and the Contact, Command and Control (C3) centre at Govan, and American colleagues spent time on patrol around Greater Glasgow division.
The trip concluded with the group observing the policing operation in and around Hampden Stadium for the Scottish Cup Final on Saturday, 21 May.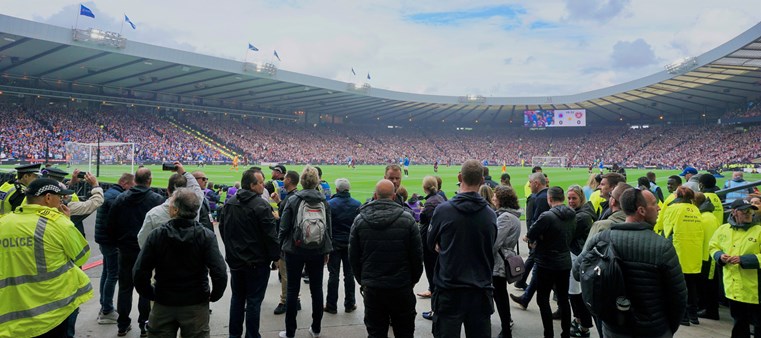 Deputy Chief Constable Will Kerr said: "Police Scotland's statutory mission is to improve the safety and wellbeing of people, places and communities, and this partnership work enables us to continue to develop how we do this.
"This sharing of international partnership experiences strengthens our ability to provide the best possible policing, for the public and our own people, as well as through key partners across Scotland."
Deputy Chief David Lazar of San Francisco Police Department participated in the masterclass and said: "The international collaboration on policing between Police Scotland and US agencies has been powerful and extremely impactful for us, personally and professionally.
"We have been able to learn from one another on meaningful topics such as building trust and legitimacy in the communities we serve. Our professional engagement with one another allows us to learn best practice in policing, resulting in improved police service at a local level."
Cabinet Secretary for Justice, Keith Brown, spoke to the masterclass and said: "I am continually struck by Police Scotland's focus on human rights and this is one of the reasons why I feel Police Scotland is one of the most progressive police services in the world. They are a rights-based organisation that puts the values of integrity, fairness and respect at the heart of their work.
"To be able to share these values as part of collaborative sessions such as this will help build trust in policing both within Scotland and beyond and I hope the service will be hosting more of these sessions in the near future."
Scottish Police Authority board member, Tom Halpin, also addressed the masterclass, and said: "A core purpose of the Scottish Police Authority is to promote and support continuous improvement in the policing of Scotland. It is clear to me this International Collaboration on Policing with our American colleagues directly does exactly that.
"Exposing our own police to both differences and similarities in policing internationally is essential in building our reputation for excellence and commitment to rights based policing. I was delighted to again observe first hand Police Scotland's commitment to being Global Citizens, so strongly demonstrated in the successful policing operation for COP26 in Glasgow."
---