Transferees
Police Scotland accepts transferees from all substantive ranks. A transferees suitability will be assessed based on our own organisational requirements and we will consider vacancies in areas you wish to transfer to, your experience, your skills and specialisms.
If you're a serving officer in a recognised Home Office Police Force in England, Wales, Northern Ireland, or the British Transport Police, you can be considered to transfer to Police Scotland. You must have a minimum of three years' service and be free from any outstanding complaints.
Officers serving with the Ministry of Defence or another non Home Office Force such as Royal Parks, Civil Nuclear Constabulary, Ports of Dover, Liverpool and Bristol which are not classed as police forces under the Police Act 1996 are not eligible to transfer. 
In this instance, you'll be treated as a new candidate and, if appointed, undergo full foundation training and probation. 
On the basis of continued organisational change including the ongoing review of all HR processes training requirements may be subject to amendment due to Covid-19. We reserve the right to amend the current recruitment process over the coming months.
In general, the selection process can be broken up into the following stages, each of which is designed to test your aptitude, character, and physical suitability for the role.
We would encourage you to inform us of any adjustment that you may need during the recruitment process which will allow us to support your recruitment journey.
Application Form
Your application will be sifted to the same high standards expected for any applicant to this organisation.
Vetting / Professional Standards Checks
If successful we will then write to your current force to gain access to your personal record and PDR's. Checks will then be undertaken which includes your local Professional Standards Department and Vetting.
Interview
You will then be invited to attend a competency based interview and the personal qualities being assessed are:
Working with Others
Professionalism
Decision making
Service Delivery – operational
Service Delivery – organisational knowledge
Serving the Public
Openness to Change
Fitness Test
Officers aspiring to transfer to Police Scotland as a Police Officer require to be physically active and already maintain a fit and healthy lifestyle. When attending your fitness assessment we would expect officers to be at the peak of their physical fitness, having prepared in advance of the assessment. Transferees will be assessed over a mile and a half run, or during inclement weather, a multi-stage shuttle run (MSSR). During the fitness assessment we will consider your weekly fitness routine, overall fitness level, effort applied, timed run and recovery period. Joining Police Scotland is a highly competitive journey, so officers require to give the very best account of themselves to progress further.
You will find plenty of information online and on social media to assist you in your preparation. Candidates will also be subject to a Substance Misuse Test at this stage.
Final Stages
You will be required to attend an appointment with our Health Provider to confirm you are fit and healthy and meet the standards required of an operational police officer. This includes the eyesight test and BMI check.
Once you have completed all stages of the recruitment process you will receive an offer of employment. It is at this point that we will work with you to finalise your transfer date.
Training
Officers transferring from forces outside Scotland will undergo local training, as well as a three week course at the Scottish Police College. You will not be required to serve a period of probation.
Posting
Initially, you will undertake operational policing duties at a territorial division. The division you will be posted to will be based on the divisional preference chosen by you on your posting preference form (L Division or N Division).
Pay and Allowances
When you transfer you will be paid at the equivalent rate of an officer serving in Police Scotland in respect of your length of service. If you received a housing allowance prior to August 1994, this will continue.
---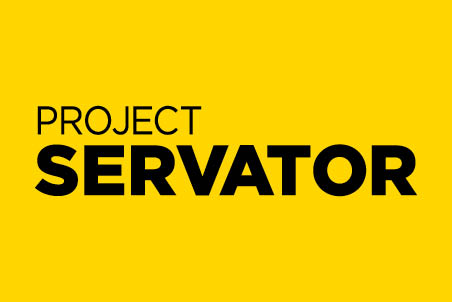 Project Servator is a way of policing that aims to disrupt a range of criminal activity, including, terrorism, while providing a reassuring presence for the public.
Read about reporting and FAQ to help you understand how we are policing the restrictions.