Police Officer Recruitment

Police Scotland is recruiting now for Orkney and Shetland. If you are interested in a career as a police officer on Orkney or Shetland, join us at our online information recruitment event on Wednesday, October 11, 2023, from 6.00pm to 8.00pm.
This is your opportunity to find out more and hear directly from local officers about what the job is really like. You will also have a chance to ask our recruitment team about the application process. To sign up, email: RecruitmentPoliceOfficerEvents@scotland.police.uk
Police officer vacancies are still open across Scotland. Applicants of all ages and backgrounds are welcome but you do have to be aged 18 or over (you can apply at 17.5), physically fit, and hold a valid driving licence.
The role of a police officer
In Police Scotland no two days are the same, no two careers are the same and no two officers are the same.
The police officer job is unique. It will challenge you mentally and physically every day. It can be tough, but also incredibly rewarding.
Your job will be to protect the vulnerable, support victims of crime and build trust with the people and communities you serve.
We will train you with the skills you need to rise to the challenge, and provide support through our police family.
You will become part of a 200 year long history of policing in Scotland. You will join a team of 23,000 officers and staff dedicated to keeping people safe.
We are looking to recruit people who live and work by our values of integrity, fairness and respect and have a commitment to public service. In this role, you will build lasting relationships with colleagues and the people who live and work in the area you are based in.
In order to apply to become a police officer, you must meet essential criteria. You will then take part in our selection process. This includes a fitness assessment and a medical, which takes place at the end of the process.
Find out more about our selection process.
Police Scotland is recruiting now!
Police officer applications are accepted all year round, although we have four main intakes each year.
We are keen to receive applications from people in under-represented communities. We also want to hear from people willing to work in remote locations i.e. Highland and Islands and Argyll.
Use the menu on this page to find out more.
---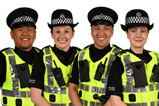 Find out about the recruitment process, the training and what life as a police officer is really like.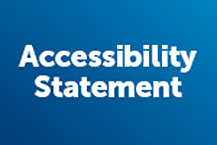 Policing Scotland has been working to make its websites more accessible - read our accessibility statement.