The Mounted Unit: Training Day
A little over two years ago, budding film makers from Young Scot and Youth Link Scotland paid a visit to a little farm tucked away in deepest darkest Ayrshire, where they met and interviewed PC Rosalind Semple of the Police Scotland Mounted Unit, and produced one of our popular Day in the Life video features.
Today, in our latest featured video, we re-visit PC Roz as she tells us what's been going on in the last two years, treats us to a demonstration of special "nuisance" training, and introduces us to some of the hoofed heroes of the Mounted Unit.
How do Police Scotland's horses feel about noisy, flag waving, smoke bomb throwing crowds? Neigh bother!
---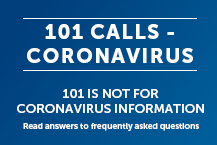 101 calls are not for Coronavirus information, read our FAQs to help you understand how we are policing the new restrictions.