A Day in the Life: Air Support Unit
We caught up with Constable David McCaig who works as an Air Observer with Police Scotland's Air Support Unit to gain an insight into what it takes to look after Scotland from the skies.
The Air Support Unit is based at the Clyde Heliport in Glasgow and is responsible for all operational requirements across Scotland. The unit is operational 24 hours a day; operating on a 2-shift system with an early shift covering 07:00-15:00 and a late shift covering 15:00-00:00. The late shift is also on call until 07:00 the following morning.
The helicopter is flown by a civilian pilot with two police officers operating the front and rear air observer seats. The rear observer is responsible for navigating and the majority of radio communications between the helicopter, officers on the ground and control rooms. The front seat observer is responsible for operating the thermal imaging camera that is fitted to the aircraft.
The majority of assignments for the Air Support Unit is looking for missing persons however there are numerous other incidents that they can be involved in such as search and rescue, vehicle pursuits, firearms incidents and housebreakings although the Air Support Unit is available to be involved in any incident if they can be of assistance.
The helicopter is equipped with a thermal imaging camera that can record and retain footage for evidential purposes and the officers on board the helicopter are equipped with image-stabilising binoculars and digital cameras that are capable of taking more detailed shots of the ground if necessary.
Any Police Officer can become an air observer. They must undergo an evaluation to determine if they are suited to flying, don't suffer from any sickness and are comfortable reading maps and navigating. After that, there is a 4 week course which covers all aspects of the job.
It's certainly a role that offers a challenge and the opportunity to explore and broaden your horizons everyday.
Follow @polscotair on twitter for more information on the Police Scotland Air Support Unit.
Read our second interview with the Air Support Unit here.
This video was produced in partnership with Young Scot and Youth Link Scotland.
---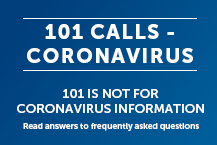 101 calls are not for Coronavirus information, read our FAQs to help you understand how we are policing the new restrictions.