COP26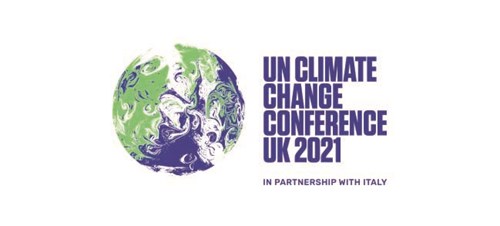 The UK Government will host the United Nations Framework Convention on Climate Change (UNFCCC) 26th Conference of the Parties (COP26) in November 2021. The conference takes place at the Scottish Event Campus (SEC), Glasgow from Sunday 31st October to Friday 12th November 2021. COP26 is expected to be the biggest summit the UK has ever hosted, bringing together world leaders, climate experts, business leaders and citizens to discuss and agree actions on how to tackle climate change on a global scale.
Police Scotland are working with partner agencies to inform the preparation and delivery of the policing operation for COP26. This takes into consideration the use of Scottish Event Campus (SEC) as the main conference site however also recognises that a number of other venues across Scotland will be utilised for conference related meetings and events.
Officers and staff will be working with the UK Government and other partners to ensure people and businesses are able to plan ahead for any potential disruption.
You can keep up to date with details with what is happening in the city and the impact of COP26 by visiting the Get Ready Glasgow website.
Project Servator
Project Servator deployments will form an important part of the policing operation for COP26. Project Servator is a policing tactic which aims to disrupt a range of criminal activity, including terrorism, while providing a reassuring presence for the public. Our officers are experienced and specially trained to spot the tell-tale signs that someone is planning or preparing to commit an act of crime.
We will be working closely with partners, local business and members of the community to continue to protect our streets and everyone who lives, works or visits here and to make it difficult for criminals and terrorists to operate.
To find out more, visit our Project Servator page.
---
Read about reporting and FAQ to help you understand how we are policing the restrictions.
Ask the Police Scotland is an external official police resource that provides answers to the public's most frequently asked policing questions.