Protest
Climate Change is a topic which is receiving significant media attention. There has been a rise in the number of protests around the world.
Police Scotland is a rights-based organisation that puts our values of integrity, fairness, respect and a commitment to upholding human rights at the heart of everything we do.
We have a duty under the European Convention on Human Rights (ECHR) to protect the rights of people who wish to peacefully protest or counter-protest, balanced against the rights of the wider community.
We will provide a proportionate policing response to any protests. We will seek to engage with known groups to ensure their rights to peaceful assembly and protest are met.
The public can be reassured that any public order or criminality will be dealt with swiftly and robustly. 
Find out more about our approach to protest during COP26 from Deputy Chief Constable, Will Kerr and Chief Inspector, Ross Reddiex:
Your Views Wanted
Police Scotland is a rights-based organisation that puts our values of integrity, fairness, respect and a commitment to upholding human rights at the heart of everything we do.
We want to hear your views if you have attended a protest or event, if you live near to where events take place or if you have any thoughts to share in general. We want to hear what you think about our approach to keeping people safe and we will use your feedback to shape future decisions.
You can have your say by following this link to our survey.
Planning a protest
Members of the public do not need any permissions to hold a static demonstration. However, you will need specific approval from the council if you wish to march or hold a procession through the streets.
If you are thinking of organising an event or protest or would like to discuss protest during COP26 please contact our protest liaison team.
Find out more from our Police Liaison Officer, Heather Clark:
BSL - Protests at COP26:
The role of Police Liaison Officers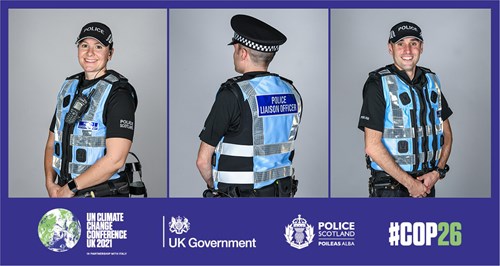 Police Liaison Officers are responsible for engaging with protest groups before, during and after any protest activity.
They provide an important link between protest groups and police event commanders.
Liaison officers use open and transparent communication as part of a no surprises approach between the protest group and police.
During a protest or demonstration, you can identify police liaison officers by their blue vests. These officers are there to help facilitate peaceful protest and protect the safety of everyone involved.
If you have any questions during an event then please do speak to our liaison officers, they will be happy to help you.
The role of Protest Removal Teams 
Protester Removal Teams are deployed to help protect the public and protesters when protesters have glued themselves to doors, put themselves into devices called lock-ons or taken to the roof of a vehicle.
Police action to remove protesters from lock-ons, make arrests, issue penalty notices or contain or disperse crowds are only used if protesters are either breaking the law or causing a risk to the safety of others, are not engaging or complying with the police and other options have been exhausted.
At the very core of a police officer's role, there is the duty to preserve life, protect property and keep people safe, as well as prevent and detect criminal behaviour. Police tactics, such as protester removal, are focused on public safety, which includes the safety of the protestors and the general public, as well as that of our own staff and officers. As a result, tactics to safely remove an individual from a lock-on, for example, can take some time.
Find out more from Inspector Robert Paterson and Constable Keith Jackson from our Protester Removal Team:
Protest Question and Answers
Chief Inspector, Paul Matthews answers frequently asked questions on Police Scotland's approach to protest.
What do the police have to consider when dealing with protests and demonstrations?
Do Police Scotland engage with groups planning protest activity?
Will you always try and move a protest group?
Will the police move structures erected by members of protest groups?
Why are multiple officers needed to lift a person from a protest?
Why does it take so long to move protesters if they lock themselves to items?
In what circumstances are officers allowed to use force against "peaceful" protesters- such as those sitting?
Will public order officers always be deployed and will they use force?
What do you do if a protest is causing disruption to the wider community?
---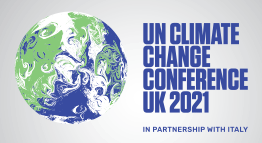 The UK will host the 26th UN Climate Change Conference of the Parties (COP26) in Glasgow on 31 October – 12 November 2021.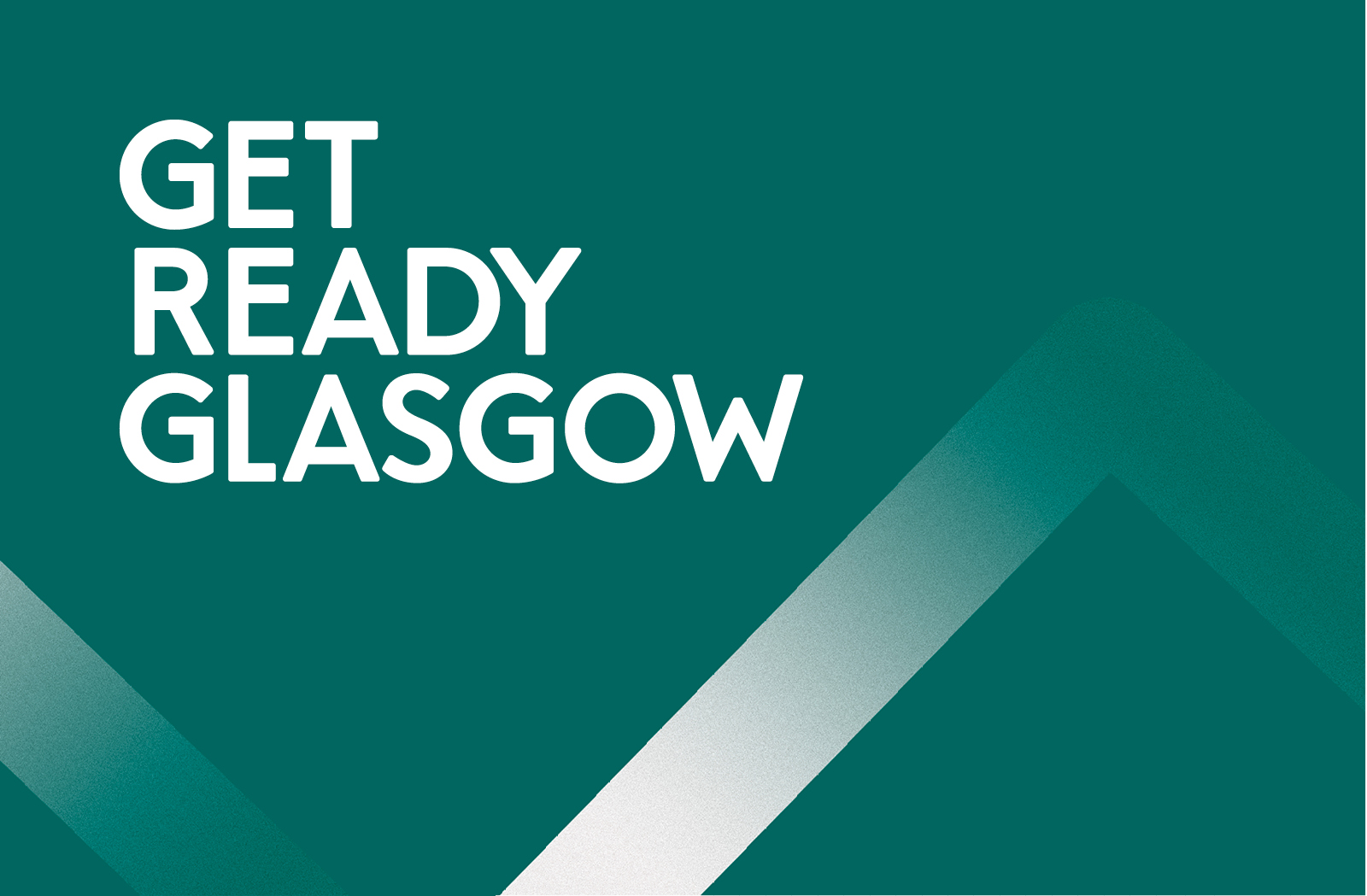 Get Ready Glasgow is a trusted one-stop source of accurate, up to date, information on city events, developments and improvements.
Project Servator aims to deter, detect and disrupt a range of criminal activity, including terrorism, while providing a reassuring presence for the public.