Frequently Asked Questions
You will find some of the the frequently asked questions regarding COP26 below.
Q: What is COP26?
A: The United Nations Climate Change Conferences are annual summits organised by the UN. Members agree and monitor actions to reduce man-made climate change.
They are generally referred to as Conference of the Parties followed by the number in the series. The 2021 conference will be the 26th of its kind, hence the name COP26.
The UK won the bid to host COP26, following a partnership with Italy.
Q: Where is it and when?
A: The Scottish Event Campus (SEC) in Glasgow is the host venue and campus for COP26 from 31 October – 12 November 2021.
Q: How many people are expected to attend?
A: It's not possible to provide a figure at this time. Attendees are expected to include world leaders, observer states, negotiators, government representatives and media representatives.
Q: Should the people of Glasgow expect disruption to the city?
A: With an event of this scale some disruption is inevitable. We are working with partners to keep this to a minimum.
Q: How do I keep up to date with arrangements for COP26 and the impact on Glasgow?
A: Visit the Get Ready Glasgow website regularly for the latest updates.
Q: How can I make a complaint against the police?
A: You should use our online form to initiate the process of making a formal complaint against one or more officers or members of support staff employed by Police Service of Scotland.
Q: Will there be traffic restrictions around the SEC?
A: Details of the impact of the conference on this city's road network around the main venue, the SEC, and river restrictions have already been announced and are available on the Get Ready Glasgow website.
Q: Will there be traffic restrictions across Glasgow?
A: Yes, these have been clearly communicated as part of the Get Ready Glasgow campaign to allow people to prepare and plan ahead of COP26.
Q: Will there be restrictions in any other areas of the country?
A: Delivering such a complex event as COP26 means that some security road closures and restrictions may be needed in other areas of the country to facilitate the safety and security of world leaders, heads of state, delegates, and local residents. We will work with partners to minimise local disruption and communicate in advance to allow forward planning.
Q: Will there be an increased police presence in Glasgow?
A: Yes, during COP26, increased security is likely to be in place in public spaces across Glasgow. This will be in place at the main conference site at the Scottish Events Campus.
Q: How many officers will be involved in the policing operation?
A: Around 10,000 police officers will be deployed each day of the conference to ensure the safety of everyone involved. They will be drafted from all divisions and specialist departments across Scotland.
They'll be supported by a substantial number of colleagues from other police forces in the UK as part of mutual aid arrangements.
Q: Do Police Scotland policies and procedures apply to mutual aid officers?
A: All mutual aid officers when they deploy will come under the command and control of the Chief Constable of the host force, in this case CC Livingstone, and will receive detailed briefings on the style and tone of policing which will be friendly, fair, accessible and accommodating. Officers will operate in line with the host force policies and procedures and will be given guidance in relation to those prior to their arrival.
Q: How will you deal with normal policing services while having to support such a large event?
A: Police Scotland is committed to ensuring that the people and communities of Scotland will still receive the same high standard of service that they are used to for the duration of the conference.
We have established a dedicated local policing business-as-usual planning team. This is to ensure that local policing divisions have the resources to continue to deliver on local policing priorities throughout COP26.
Q: What specialist resources will be deployed for COP26?
A: A range of specialist police units will be deployed as part of the security operation. These will include armed officers, mounted police, dog unit, the marine unit, road policing and air support.
Q: Can the public expect to see armed policing resources across the country or just in Glasgow?
A: Police Scotland deploy armed officers across the whole of the country as part of our daily deployment.
This is to protect the public, provide reassurance and a response to serious, threat to life and firearms incidents.
There will be a rise in the number of firearms officers deployed as a result of COP26. However, these officers are first and foremost police officers. They may well attend or respond to all types of incidents.
They are highly trained and have specialist First Aid capabilities and equipment. They regularly assist unarmed colleagues with a variety of incidents across the country.
Q: What is the role of armed officers at COP26?
A: Armed officers will be present at the event as part of the protective security element of the operation and to ensure that Police Scotland can respond appropriately to any incident which requires officers to protect the public or respond to serious or threat to life incidents. Armed officers will be deployed as a contingency only in support of the wider security operation.
Q: How will police dogs be used at COP26?
A: Police dogs are generally deployed in three general areas: non-use of force, use of force and public disorder. For COP26 police dogs will be used for specialist searches such as drugs, explosives and firearms. They will also be used as part of our community engagement. Police dogs may also be used as part of crowd control and to pursue and detain suspects in relation to criminal activity.
Q: What forces are providing mutual aid? 
A: Mutual aid requests have been made of 44 police forces across England, Wales and Northern Ireland, as well as Ministry of Defence Police and the Civil Nuclear Constabulary.
Q: Why is it necessary to close the River Clyde?
A: Delivering such a complex and sizeable event as COP, with world leaders attending, means that some restrictions are needed are needed to facilitate the safe delivery of the event and maintain the safety and security of participants, citizens and visitors.  Restrictions on the river are necessary for security purposes to ensure there are no unknown vessels on the river. 
Q: When will it close?
A: The river will be subject to movement and mooring restrictions from approximately one week prior to the start of the conference on 31 October 2021 until it concludes on 12 Nov 2021.
Q: What types of vessels will be subject to the restrictions?
A: No vessels will be allowed in the prohibited security zone.  This includes all personal water craft such as kayaks, jet –skis, paddle boards and rafts.
Q: Will we see police divers/boats in this area of the River Clyde?
A: Police Scotland will deploy multiple specialist assets as part of the policing operation for COP26.  Our Dive and Marine Unit will conduct searches on the river in preparation for the conference.  Ministry of Defence Police will have a visible presence on the river at all times. 
Q: What airspace restrictions will be in place during the conference?
A: The Civil Aviation Authority and Police Scotland have confirmed that temporary airspace restrictions will be in place across East and Central Scotland from 23:59 on 30 October to 23:59 on 13 November. Restrictions will cover areas of Greater Glasgow, North Ayrshire, South Ayrshire, North Lanarkshire, South Lanarkshire, East Dunbartonshire, Argyll and Bute, East Renfrewshire, Renfrewshire, Dumfries and Galloway, Stirling, Edinburgh the Lothians and Fife.
Q: Why are airspace restrictions required?
A: Temporary airspace restrictions are required as part of security measures to help protect the safety of the public, people attending the COP26 event and, the aviation community. 
Q: Will there be restrictions on the use of drones?
A: Yes. Airspace restrictions will apply for all aircraft including drones. Large aircraft, scheduled to carry passengers or freight will be permitted to fly as normal. 
Q: What do members of the public need to look out for?
A: Anyone who wishes to fly any aircraft, including a drone, must be aware of what airspace is legal to fly in and where is restricted. Notice to Airmen (NOTAM) information must be read by anyone who uses the air. Look on the National Air Traffic Services Aeronautical Information Service website or Drone Assist app for information. If a member of the public has any concerns about low flying aircraft or drone use in restricted airspace, we would ask them to please phone 999 immediately. If there are 'No Drone Zone' signs nearby, please provide the unique number on the sign as this will help Police to identify the area.
Q: Do you expect protests as part of COP26?
A: We are engaging with UK Government, United Nations and other partners in Europe and beyond to share their experience of hosting COP.
Climate change is clearly in the forefront of global concern. There is an expectation that protest activity will accompany the event.
Q: How will you deal with protests?
A: Police Scotland is a rights-based organisation. We have a duty under the European Convention on Human Rights (ECHR) to protect the rights of people who wish to peacefully protest or counter-protest. This will balanced against the rights of the wider community.
We will provide a proportionate policing response to any protests. We will seek to engage with known groups to ensure their rights to peaceful assembly and protest are met.
Q: Are you liaising with activists and other groups in advance of the conference?
A: Yes, Police Scotland engage with a variety of groups and activists in advance of events such as COP26.
Q: Will there be protests in other areas of Scotland?
A: While COP26 is being held in Glasgow, we would anticipate that there could be protest activity at various sites across the country.
Q: What protest groups are you expecting to be in Glasgow during COP26?
A: We anticipate a wide range of groups seeking to raise awareness of climate change concerns and other issues given the international audience COP26 will provide. We will provide a proportionate policing response to any protests and will seek to engage with known protest groups to ensure their rights to peaceful assembly and protest are met
Q: Who gives permission for demonstrations/protests/processions?
A: In Scotland, members of the public do not need any permissions to hold a static demonstration. However, you will need specific approval from the local authority if you wish to march or hold a procession through the streets.
Q: What action will police take if protesters block motorways like what's happened on the M25?
A: Police Scotland is a rights-based organisation that puts our values of integrity, fairness, respect and a commitment to upholding human rights at the heart of everything we do. We welcome the right to protest peacefully and safely, however, if events are considered a threat to life or have an impact on the wider community, which motorway blockades do, we will act promptly to keep all road users and protesters safe.
Q: Why does it take so long to move protestors if they lock themselves to items?
A: Certain protest groups are known for adopting complex methods in order to cause disruption, by using lock-on devices.

Clearly these devices can be challenging to remove but we have highly specialist officers who are trained to deal with these situations. But this task must be done safely and it is clear that however good we are at removing people, this does take time.

If this is multiplied across a lot of people who are locked on, this can take a lot of time. We understand and share the frustration of those who are affected by this, but it simply cannot be done quickly.
Q: How are you ensuring that the people of Glasgow are safe in the run up to and during the Conference?
A: We have already undertaken a significant amount of planning and development to get ready for COP26 in November.
This work will continue to ensure we maintain the safety and wellbeing of those attending events relating to the conference and the wider public.
Q: How do members of the public report something they believe might be suspicious?
A: Members of the public should call 101 in non-emergency or 999 in an emergency to speak to the police.
---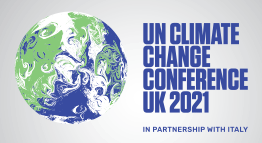 The UK will host the 26th UN Climate Change Conference of the Parties (COP26) in Glasgow on 31 October – 12 November 2021.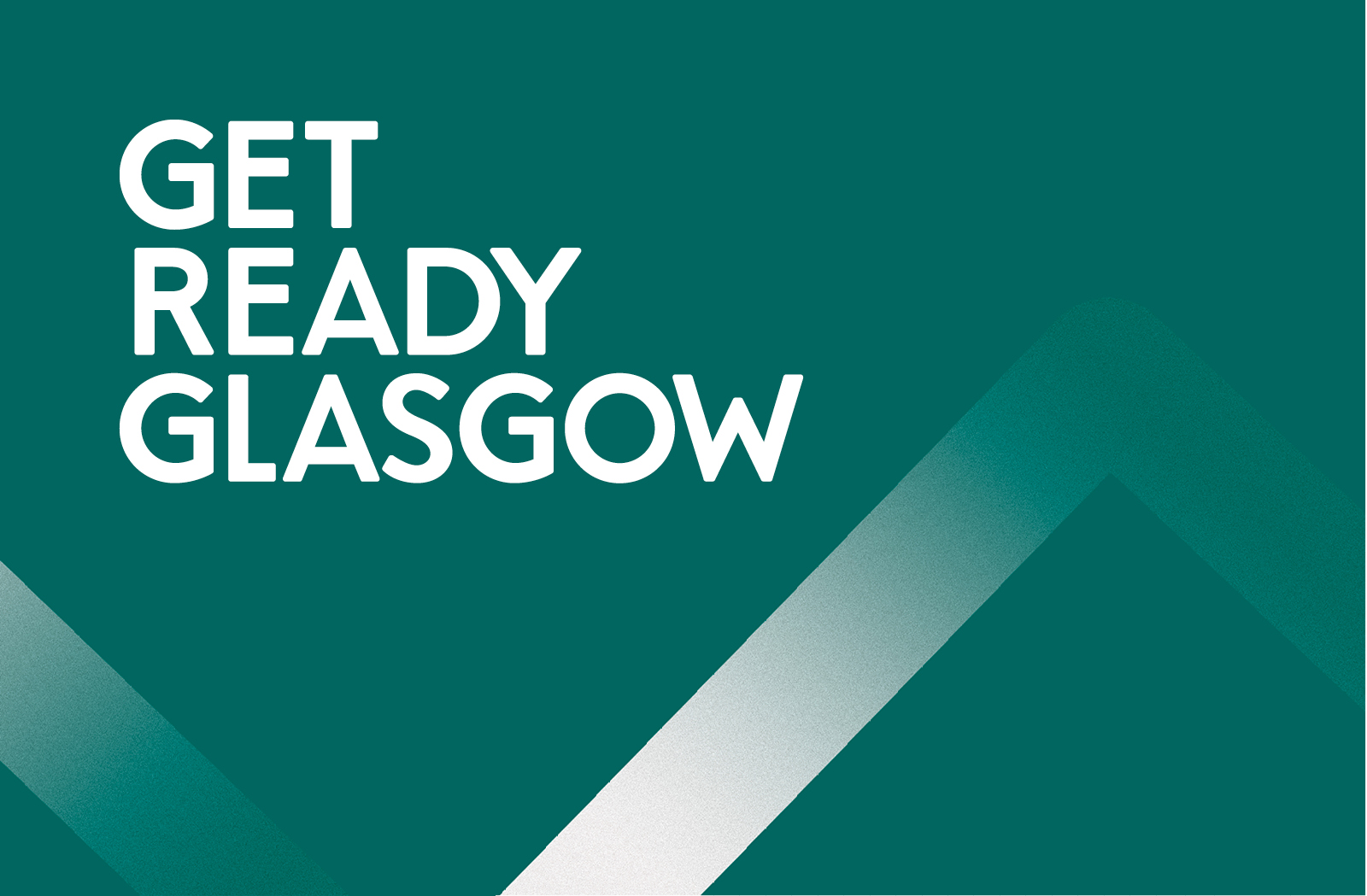 Get Ready Glasgow is a trusted one-stop source of accurate, up to date, information on city events, developments and improvements.
Project Servator aims to deter, detect and disrupt a range of criminal activity, including terrorism, while providing a reassuring presence for the public.