Training and Induction
By our very nature, it's our workforce and people that make up the lifeblood of our organisation. So we want to help you feel right at home from day one.
When you join us you'll take part in our induction course – which includes equality and diversity training. After that, you'll go on to training specific to your role, if required. We are committed to supporting our staff, consulting with them and helping them develop in their roles.
Benefits for Police Staff
We have a strong reputation as an employer of choice, and we offer salaries that are in line with other public sector organisations, a good pension scheme and a high standard of working conditions. But more than that, we encourage and support our staff to keep on developing at work with training and the chance to progress your career.
We embrace the concept of flexible working, where we understand the demands of hectic modern lifestyles, and aim to accommodate your other commitments – family, dependents, your outside interests and your health – with working hours that can be tailored by the individual, rather than being set in stone.
Our Occupational Health and Employee Assistance providers help us look after your wellbeing both in your work environment and at home with a wide range of services and support mechanisms.
---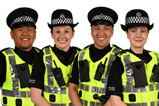 Find out about the recruitment process, the training and what life as a police officer is really like.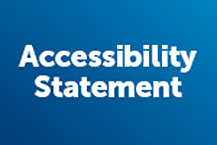 Policing Scotland has been working to make its websites more accessible - read our accessibility statement.