The Banking Protocol
The Banking Protocol is an initiative between the police, banking institutions & Trading Standards.
Its aim is at the earliest opportunity to identify vulnerable victims who are in the process of being defrauded of funds from their bank accounts by unscrupulous criminals and to intervene to prevent these crimes.
Victims, particularly elderly and other vulnerable people are targeted by suspects for a range of fraud offences, including courier fraud and bogus worker offences. These crimes often involve the perpetrator encouraging the victim to attend their bank, post office or other financial services provider in person and withdraw or transfer cash.
On many occasions the perpetrator will accompany the victim in order to make the cash withdrawal or transfer.
If bank staff think the transaction is out of character you might be asked:
What is the money going to be used for?
Who are you giving the money to?
Was this withdrawal or transaction planned or unexpected?
Have you had a call or been approached, claiming you have been a victim of fraud or offered an investment?
Have you been contacted by someone claiming they are Police, bank staff or a trader?
If staff suspect you are being coerced or the transaction is a as a result of fraud, the transaction is highlighted and the Police are contacted.
The Protocol is designed to provide a standardised method for how these concerns are dealt with and reported to police and to stop multiple victimisation.
For more information on financial fraud visit www.financialfraudaction.org.uk
---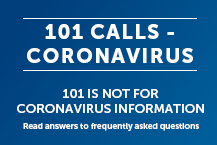 101 calls are not for Coronavirus information, read our FAQs to help you understand how we are policing the new restrictions.