Social Media and Internet Dating
Sites like Twitter and Facebook are part of an internet phenomenon known as 'social networking'. They can be great fun to use and are an important part of many people's social lives. Online dating is also a form of social networking.  Like any internet tool though, social networking can be used for harmful or criminal purposes.  Take some sensible precautions.
What are the benefits and risks of Social Media?
Social networking sites create a feeling of community. This can be positive or negative depending on the nature of the community created. Since users access these sites from their own homes, they can sometimes forget that the internet is really a public space. This means they can be tempted to share more information than is sensible or safe or to act in ways they may not do normally.
What basic steps should I take?
You can help protect yourself and/or your children by learning how these sites work and talking them through some basic advice:
Pick a user name that doesn't include your real name or hint at your date of birth or where you live.
Make your profile private by changing the 'privacy settings' or 'account settings'. This means only your friends will be able to see what's on your profile. You'll still be able to get friend requests but are less likely to be pestered by strangers.
Limit the amount of personal information you make available online such as your address and date of birth, even more so if it may provide a hint as to your password - even to friends.
What precautions should I take when sharing information on Social Networking sites?
Think carefully about: 
Who you want to chat to.
What you want to say.
Which pictures you upload.
Remember, even if it feels private, the internet is really a public space.  Once you put a message or an image online, it will be there in some form forever, even if you delete it.
If it isn't something you'd be happy for someone close to you or a total stranger to see, then don't share it.
Don't post personal details like last name, school or email address.  You may not know who your friends' friends are. Remember that there is always a chance someone else will see their information and not everyone online is honest.
Don't feel pressured into posting something you're not comfortable with, such as personal phone numbers or photographs.
Think before you 'check-in' at a location or say you're going on holiday - could someone unknown to you see it and establish where you live and that your home may be empty?
Respect friends and the online community – don't communicate any potentially damaging messages and don't get drawn into any online arguments or conflict.
Something you think is funny might not seem funny to others. What seems like a harmless joke in private may embarrass or humiliate someone in public. 
Remember - the click of a button makes your information publicly known worldwide and only you can control who sees this. Think before you post and if in doubt, don't click!
Location Mapping
As social media apps become ever more sophisticated and popular, especially with young people, it is important that parents and guardians are aware of the 'location mapping' feature which is now a key feature in a number of popular social media apps.
When posting using an app with this feature enabled, your location is accurately pinpointed on the apps virtual map, posing a potential risk. We recommend all parents and guardians take some time to talk to their children and young people about the risks associated with revealing your location via social media apps.
Discuss their phone and app security settings and encourage them to check them on a regular basis. If they are meeting friends, encourage them to use private messaging or text messages to make the arrangements. It is also worth making them aware that 'checking in' at a location and tagging friends in posts shares real-time information.
Chief Inspector Scott Tees, Police Scotland Safer Communities, said, "It is crucial children and young people understand they could be putting themselves in harm's way by constantly revealing their locations via apps and social media. While they may think only their friends can see this information, it can be inadvertently shared and expose youngsters to people who wish them harm.
"If, as an adult, you don't use these apps, encourage your children to explain them to you - show an interest in what they are using, ask questions, and learn from them. Do this regularly as trends change and young people may use multiple apps to communicate and socialise."
Being complacent can be risky and parents and carers should make a point of setting ground rules ensuring young people can enjoy using social media safely and responsibly. Ensure accounts are set to Private, encourage children not to post photos containing anything which identifies the area where they live, such as school uniforms/badges or road signs.
If it's illegal offline is it illegal online?
Yes!  This includes posting anything that promotes crime, violence or drug misuse. This also includes threats made against you or attempts to force you to pay money or do something to prevent your personal information or images being posted elsewhere on the internet or forwarded to others.  This activity is often linked to footage taken using webcams, known as Online Webcam Extortion
Anything put online can be traced – even if false details are used.
What is online Webcam Extortion?
Webcam Extortion is a term given to demands being made for monies or other favours, which involve the use of a chat application, the internet and a webcam.
Webcam Extortion can happen where people establish new online relationships with people they don't know, and after a period of time are enticed to reveal personal information or undertake compromising activity. The victim is then threatened, being warned that images or personal information will be made public unless favours are undertaken or money is paid.
This type of criminality can affect young and old, male and female alike.
Never share images online you wouldn't be happy for your friends, family or others seeing and be aware that webcam pictures can be recorded and shared without your knowledge. These images could be used to extort money.
If you are threatened online, don't respond. The person you're talking to online will probably convince you that if you do what they say, the treats and extortion will stop. The opposite is true. The more you give in to them, the more they demand.
It is important to report incidents where you are the victim of online extortion. Don't keep quiet, online extortion is a crime. Victims should contact Police Scotland on 101 or 999 in an emergency.
How do I report abuse on Social Networking sites?
If you become aware of anyone promoting illegal activity or behaving in a threatening manner, report it to the service provider and also to the Police by dialling 101.
Don't delete the abusive message.
If you think you are the victim of a crime, are being threatened for money or any other purpose, or someone is in immediate serious danger, contact the police.
On Facebook, you can now also download a 'ClickCEOP' button which enables users to get help and advice from the Child Exploitation and Online Protection Centre and report concerns directly to CEOP if necessary.
Is it safe to use online dating sites?
Dating sites are becoming an increasingly common way for people to meet but there are some important things to remember in addition to our advice about using any social media:
Some dating sites are fake - set up as genuine websites but aimed only at obtaining people's identity and bank details.
Some profiles may also be fake in an effort to lure users towards them before being defrauded by a 'hard luck' stories or to keep users haNging on and paying money.
Some users masquerade as someone they are not; with the aim of financially or sexually exploiting site users or their families.
Meeting someone in person who you've only met online carries personal safety risks.
I remember this one lady, I did a search on her name and found out where she lived. It was easy to virtually 'drive' down the road she grew up on. I told her I used to go there with my mum and could describe what some of the buildings looked like. I had enough details to make the story believable.
I created a good story and stuck with it. I said I was in banking, so I followed the financial sites and when she'd ask 'have you had a good day?' I could say yes or no depending on what was happening in the markets. She believed it all. After a while, I could tell she was falling for me.
Once she was hooked, that's when I went after the money. First, it was small things, I only asked for £20 or £30 at a time. When I felt the time was right, I went for the big one. She emptied most of her savings account for me. After I got my money, I deleted the profile and just moved on to the next one. #Convictquotes
How can I help protect myself when using dating sites? 
Choose your forum carefully.
Protect your privacy – look at our general advice about safe internet surfing.
Don't let yourself get emotionally drawn into an online relationship and leave yourself vulnerable to financial exploitation – the person may not be who they say they are and they may not even actually exist.
Be careful if you do decide to meet somebody in person.  Our party safe
advice gives some tips about how to stay safe whilst having fun and socialising, including advice about how to protect yourself if you're meeting someone in person who you've connected with online.
---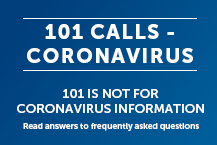 101 calls are not for Coronavirus information, read our FAQs to help you understand how we are policing the new restrictions.