Digital and Data Skills Academy
Police Scotland are committed to supporting adults and children throughout Scotland in the development of knowledge and technology skills.
In the current situation with coronavirus (COVID-19) we are faced with having to speak with our friends, families and teachers using online platforms.
This means it is even more important to have the skills and knowledge to protect ourselves in the cyber world.
The industry standard courses available within the academy are provided for free through the Cisco Academy and contains training and qualifications in Networking, Cyber Security and Programming Languages.
Please feel free to enrol in the courses to take advantage of this valuable opportunity.

---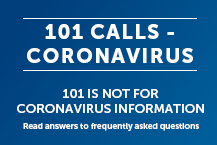 101 calls are not for Coronavirus information, read our FAQs to help you understand how we are policing the new restrictions.