Secure your Valuables
How can I secure my valuables when out and about?
Security mark valuable items. This makes it harder for thieves to sell them on. It also helps police to ensure items are returned to you if they are found.
Record details of your mobile phone, laptop, tablet, camera and other property at www.immobilise.com.
Install a tracker device on your mobile phone which could help find them if they're stolen.
Don't leave personal possessions, such as handbags, unattended when out and about. Make sure they're in sight if you're in a bar or sitting at a table in a restaurant.
Try not to display cash, expensive items or jewellery too overtly.
Insure your belongings and keep your insurance details handy.
What else can I do to protect my mobile phone?
Keep it out of sight and don't attract attention to it when not in use.
Use the security lock.
Keep a record of the 15 digit IMEI number which is unique to the device and record on www.immobilise.com. To find the IMEI number, dial *#06# on your mobile phone.
If lost or stolen, contact the police and service provider immediately.
What should I think about when travelling with luggage?
Try to keep luggage close by and in view and check on your bags regularly.
Don't leave valuable items unattended, such as when checking in at a hotel or going to the buffet car on a train.
If you are going to sleep whilst travelling, don't leave valuables in view on the table or seat next to you. Keep them hidden.
Ensure any bags placed on the floor are in front of you so that any movement of the bag will be noticeable.
If you're visiting Scotland, get more information in our Keeping Visitors to Scotland Safe advice.
What about my home, car and bicycle?
For more information about keeping other property secure, look at our advice about how to Keep your Home Secure, Keep your Car Secure and Keep your Bike Secure
---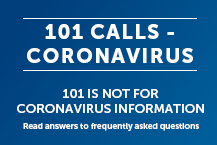 101 calls are not for Coronavirus information, read our FAQs to help you understand how we are policing the new restrictions.