Online child sexual abuse
Child sexual abuse does not always involve physical contact and can happen online. Children can become the victims of abuse on the internet through social networking sites and apps such as Facebook, Snapchat, Instagram and online games. These all can be accessed through tablets, mobile phones, and game consoles. It may involve initial 'grooming' online before contact sexual abuse takes place or the abuse or exploitation may all take place online.
When sexual abuse or exploitation happens online, young people may be persuaded, enticed or forced to:
send or post sexually explicit images of themselves
take part in sexual activities via a webcam or smartphone
have sexual conversations by text or online.
Abusers may threaten to send images, videos, or copies of conversations to the child or young person's friends and family unless they take part in other sexual activities. Images or videos may continue to be shared long after the sexual abuse has stopped. 
For further information, please visit the Child Exploitation and Online Protection Centre, or visit our How can Children be safe online?  page. Alternatively, you can contact:
Children 1st on 0131 446 2300
Crimestoppers on 0800 555 111.
Childline on 0800 1111
ParentLineScotland on 0800 028 2233
NSPCC 0808 800 5000
If you feel you are at risk of becoming an offender, click here for information on stopping this behaviour. 
---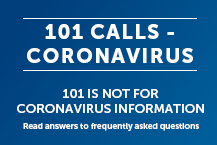 101 calls are not for Coronavirus information, read our FAQs to help you understand how we are policing the new restrictions.