Stuart Allardyce Interview
At risk of offending against kids online? Then call us, says charity, Stop it Now! Scotland
Stop It Now! Scotland is the strategic partner for Police Scotland's national campaign targeting the grooming of children online. National Manager of Stop It Now! Scotland, Stuart Allardyce, talks here about the work the charity undertakes with parents wanting to protect their children, the families of those charged or convicted of child offences and offenders themselves.
At the heart of Police Scotland's new campaign is an emphatic statement, says Stuart Allardyce, a trained social worker with over 20 years professional experience. "We want to get across the clear message that if adults are involved with online behaviours that include the grooming of children, or if they are having sexualised conversations with children and young people, then they need to know that these are crimes. And that includes adolescents as well – 13, 14, 15 year olds.
"If you're involved in that activity, the chances are you'll be caught. The consequences for you, and the people around you, will be massive, catastrophic. You'll probably go to prison. There's a strong chance that you'll lose your job, and you'll probably be shunned by those around you."
But for those at risk of offending there is preventative help available, says Allardyce. "There is anonymous and confidential advice available. If you're involved in these kinds of activities in any way you can contact the Stop It Now! helpline on 0808 1000 900, Monday to Friday and there will be advice provided to help you stop."
Stop It Now! is a UK charity founded in 2002. All its work is about the prevention of child sexual abuse in the UK. It has an office in Scotland and much of the work it does via its helpline involves providing information and advice to people who want to prevent child sexual abuse.
Help for parents concerned about their children
"That could be parents that are looking for advice about how they might prevent abuse. They might want to talk about their child's online behaviour. They perhaps want to talk to their child about risks and safety. They might ask questions about activities their child is involved with; youth clubs, after-school clubs. How would parents know that prevention is being thought about in those sort of places? It could be as broad as that but they might be worried about the risk to their own child from a named individual such as a football coach, a family member or a trusted family friend."
Allardyce says, "The helpline is also there for people who are concerned about their own sexual thoughts or feelings or behaviour towards children. That can be offline or it can online. We offer an anonymous space where people can get advice about steps they can take to be safer in relation to children. But for individuals who present a risk of harm to children, we want to make sure that they have access to the right kind of support so that they make safer decisions and that harm to children is reduced."
Allardyce does not want there to be any doubt about the potential damage that inappropriate and illegal sexual activity can have for children and young people. "I think it's important to bear in mind when we talk about child sexual abuse we are talking about harmful experiences that children can have at any age. So sexual abuse can involve children who are very young, children at primary school, but we also need to think about the risk of harm particularly to adolescents. We know that from a fairly good body of research that the majority of sexual abuse is experienced by adolescents. Many people are under the illusion that teenagers are mature and that having sexual conversations with them isn't as serious a crime as those with younger children – there are no grey areas – it is illegal and has a potentially disastrous impact on the victim - whatever the age of the young person."
Stuart Allardyce continues, "Our helpline takes calls from people who've not been charged but are looking for advice on how to move away from offending behaviour. But we also work with individuals who've been charged with contact offences and with online behaviour, viewing indecent images of children, but also individuals who are involved with grooming as well."
Detailing the specific help available for those charged or convicted, he says, "We have on average 100 to 120 individuals each year who contact the office in Scotland directly having been charged usually with online offences, and we can provide support and services ranging from individual work through to a group work programme which can be done pre-sentencing."
Help for the families of those charged with offences
But the impact of an individual's offending can also be devastating on those closest to them. Stop It Now! Scotland identified a need to support those affected. "We provide some groups for family members and partners of individuals who have been affected by the behaviour of their loved one. I think we sometimes forget that sexual abuse, whilst of course can be extraordinarily damaging for children, can also be damaging for loved ones. Finding out that your partner has committed a sexual offence, or your son, or your brother, can be enormously traumatising as well. So we need to make sure those families get the right kinds of support."
"This includes providing emotional support because often family members need a space to process the experience of finding out their loved one has been charged or been convicted of an offence. The family members and friends that we work with, they often need practical support as well. They often have lots of questions, about legal processes, about what sex offender registration means, some questions quite rightly might be of a child protection nature.
"They might say, 'If my husband has been charged with downloading indecent of children or with having sexual conversations with children, can he have any contact with our children now? He's out of the home at the moment but will that ever be possible and what needs to be in place for that to be safe?'
"I think often people are looking for answers to questions that are quite difficult to answer," says Allardyce. "Like 'Why did my husband or my brother or my son do this?' Now we don't necessarily have the answer to that question but what we can talk about is what research and evidence tell us about why people commit sexual offences, and what our experience is of people who have committed similar offences."
The consequences of offending behaviour
As well as the huge impact an offence can have on close relationships, what other consequences can occur for those charged or convicted?
"It's difficult to generalise", he says. "But if you're convicted of a sexual offence, in almost all circumstances, you'd be placed on the Sex Offenders Register for a set period of time. Your offence will also be declarable for employment purposes, for some areas of work, through disclosure checks, throughout your life.
"Many people that we see here lose their jobs because of being charged but clearly many are convicted then face a custodial sentence so go to prison. It's not unusual for there to be media coverage of offenders being convicted which can lead to shaming within communities. But it can also lead to individuals being rejected by friends, by colleagues, by family members. It's pretty clear that being charged with a sexual offence is a highly shaming and stigmatising thing in society."
Allardyce continues, "It's one of the things the offenders that we work with have not considered. They often tell us that they did not fully appreciate the consequences of being charged. The fact that they could lose their job, the fact that they could face custody. Many of the people that we work with experience high levels of shame. Often they find that the behaviour they've acted out has clearly harmed victims, we need to be absolutely clear about that. But they didn't recognise that this would be enormously damaging for their families and the people around them. And this is, of course, tragic because these are family members and friends who've not done anything wrong themselves but sometimes they're judged by association."
Part of the work of Stop It Now! Scotland is challenging offenders' thinking to help them be more honest with those closest to them. "We work quite robustly with offenders to help them talk openly and transparently about why they did what they did with the people around them," says Stuart Allardyce. "Because we don't know the answer to that question, but offenders often will know, and I think it's important to help them answer those questions so they can be accountable to the people around them."
Last year's campaign
In 2018 Stop It Now! Scotland partnered with Police Scotland for the first time on a national child sexual abuse campaign, with significant results. Allardyce says, "The experience we had of working with Police Scotland last year was a very positive one. On the back of the four week campaign, we had more people phoning our UK helpline from Scotland, looking for advice on how to stop their own illegal behaviour. Or they were individuals that had committed no other crimes at all but were just worried about thoughts that they had towards children.
"We also had phone calls from partners and family members who perhaps had suspicions about a loved one's behaviour, who wanted to find ways of confronting that individual.
"We started to have phone calls from colleagues who work in job centres or GP surgeries or housing offices, where they were noting – and this is unusual but it happens occasionally – they were working with individuals who quite openly had said that they had sexual interests in children. These were sometimes individuals that had previously committed sexual offences in the past but that was historical and they were no longer on the sex offenders register and receiving no other kinds of support."
Call the Stop It Now! Helpline on 0808 1000 900, 9.00am – 9.00pm Monday to Thursday and 9.00am – 5.00pm Fridays, if you are concerned about:
Protecting your own children or others
Require help and support after a family member has been charged or convicted of an offence against children
Are concerned about your own thoughts or behaviour in relation to children.
Victims of abuse can find help here.
Find out about the Campaign in our What's Happening Campaigns section.
---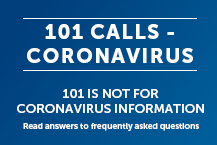 101 calls are not for Coronavirus information, read our FAQs to help you understand how we are policing the new restrictions.