Child protection
Abuse and neglect are forms of maltreatment - somebody may abuse or neglect a child by inflicting or by failing to act to prevent significant harm to a child. 
Child protection means protecting a child from abuse or neglect, which may cause significant harm.   
Everyone has a part to play to make sure all children are safe and the best way of doing this is to prevent abuse or neglect from taking place.
Prevention, therefore, has to be a priority for us all, it is important that we all act early when there is a concern that a child may be at risk of abuse, neglect, and harm.
In this section:
Adult survivors of child abuse
---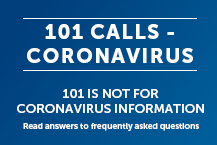 101 calls are not for Coronavirus information, read our FAQs to help you understand how we are policing the new restrictions.