Boiler Room Fraud
What is a boiler room fraud?
A boiler room fraud is where a bogus stockbroker, usually based overseas, cold-calls investors and coerces someone into buying worthless shares. Their favourite targets are middle-aged people with previous experience of buying shares, whose names are on share registers.
The fraudsters are usually well spoken and knowledgeable. They often have experience of working in the stocks and shares market.  They are persistent and have been known to call their victim several times. Among the tactics employed by such fraudsters are assurances that a company is about to announce a major discovery in technology or mining, for instance, and that this will send the price of its shares soaring.
The Financial Services Authority (FSA) recommends that potential investors check its website both for a list of boiler rooms (www.fsa.gov.uk) and to find out if the so-called stockbroker is authorised in the UK. The Regulator is unable to take action if the boiler room is not based or authorised in Britain, so victims are vulnerable as they will not be able to claim compensation from the FSA or the Financial Ombudsman Service if something goes wrong.
A check can also be made with the US Securities and Exchange Commission (www.sec.gov) to ascertain if the company is regulated in the United States.
Warning signs
Scams often contain similar features that may alert you to the fact that they are not genuine. These are:
You are asked for money up front to pay unexpected fees (such as customs) before your shares can be released.
You are put under pressure to reply immediately or the offer will be given to someone else.
You are asked to keep the details secret.
The company will usually be based overseas, as it is illegal for UK based firms to cold-call an investor to attempt to sell shares. The boiler room may have a UK listed phone number to give the impression that they're based in the UK, but a check with the FSA will confirm if they are legitimate or not.
Take Action
If you believe that you have been the victim of a boiler room fraud please contact your local police station to report the matter.
The City of London Police is responsible for co-ordinating the UK intelligence collation system for boiler room fraud and reports should be made to them via the following link: operationarchway@city-of-london.pnn.police.uk
---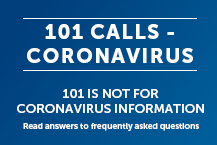 101 calls are not for Coronavirus information, read our FAQs to help you understand how we are policing the new restrictions.