Report Fraud
All reports of fraud and any other financial crime should be reported to Police via 101 without delay.
Reporting incidents assists Police Scotland in tackling fraud and enables us to identify areas of concern and patterns of behaviour. The information you provide is valuable and could lead to the prosecution of offenders and to ensuring the safety of the public. We will record all information you provide and appropriate action will be taken.
Take Five is a national campaign led by UK Finance which offers straight-forward and impartial advice to help everyone protect themselves from preventable financial fraud: www.takefive-stopfraud.org.uk
---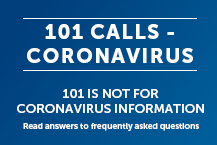 101 calls are not for Coronavirus information, read our FAQs to help you understand how we are policing the new restrictions.