About the International Development and Innovation Unit
This unit is based at Scottish Police College Tulliallan and is charged with identifying and developing mutually beneficial partnerships with law enforcement agencies both in the United Kingdom and overseas.
Another key pillar of the IDIU strategy is to work in collaboration with key partners out with law enforcement, where there is mutual benefit in developing opportunities, with the overall aim of improving policing for the communities of Scotland.
In so doing, the unit interacts with a range of external agencies, police services and government bodies to develop robust business proposals which reflect the values of Police Scotland.
Such activities support the development of professional policing services in other countries.
The service continues to work with international customers in designing, developing, implementing and evaluating change programmes to meet a nation's or organisation's specific needs. These activities are coordinated through the IDIU.
Through the delivery of such programmes, Police Scotland has gained an enviable reputation of working in partnership globally and at home.
In almost all circumstances when delivering programmes,we deploy current police officers and staff, thus maintaining critical operational relevance and recency.
This unique approach has seen the IDIU being involved in a number of successful programmes, examples of the work the IDIU have managed are summarised below:
Crime Training
Police Scotland are working in partnership in Malawi to tackle child abuse and gender based violence.
In addition, Police Scotland has delivered specialist Child Protection Training in the Maldives, United Arab Emirates and Bhutan as well as a strategic level Community Safety training programme which offers an International Vocational Award in Community Policing for the Sri Lankan Police Service.
Specialist Training
Police Scotland designed and developed a bespoke programme of training focused on the specific needs of the Malawi Police Service in relation to established Community Safety and Neighbourhood Policing methodologies.
Beyond this, the Department for International Development (UK) funded a study of the Malawi Police Service and Police Scotland were requested to separately provide training to develop the capacity of the Service to manage mass gatherings and protests and maintain public order in a human rights respecting manner.
Leadership and Management 
Police Scotland has been particularly active in the development and delivery of leadership and professional development programmes overseas. These core programmes have been contextualised to best reflect the training needs of senior officer cadres in each of the countries involved.
International policing leadership and management skills have been designed and delivered for the benefit of international clients.
We have also hosted various individually tailored training, study visits and conference programmes in Scotland for UK based and overseas guests.
This concentration of capability, experience and expertise combines to provide our national and international partners with access to high quality learning and development opportunities.
Road Policing
Police Scotland delivered a range of specialist road policing programmes for international clients.
We have also hosted officers from the Caribbean at Tulliallan on Advanced Driver Instructor training.
Recruit Training
Drawing from our experience in Probationer Training in Scotland, Police Scotland designed and implemented a range of bespoke entry level training programmes on behalf of the Sri Lanka Police Service that are in keeping with current international standards. 
All of these training programmes are fully accredited and have a direct influence on the professionalism of policing within Sri Lanka.
---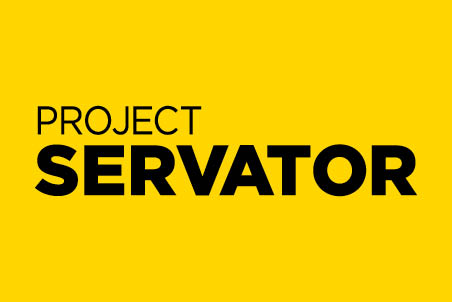 Project Servator is a way of policing that aims to disrupt a range of criminal activity, including, terrorism, while providing a reassuring presence for the public.
Read about reporting and FAQ to help you understand how we are policing the restrictions.