Professional Standards Reports and Data
Police Scotland recognises the need to maintain public trust and confidence in the integrity and impartiality of the service.
This will be done by developing and upholding a culture where professional and ethical standards are afforded the highest priority.
Police Scotland is committed to creating a culture that values, respects and promotes diversity, and operates in a fair and equitable manner.
Decisions will be based on evidence and individuals will be treated with fairness, dignity and respect. Police Scotland aims to promote equality and diversity and ensure that the service provided meets the diverse needs of the public.
Information on the Police Scotland Professional Standards Policy can be found on our policy page.
2018 - 2019
PSD Performance Report Apr 18 - Dec 18
PSD Performance Report Apr 18 - March 19
---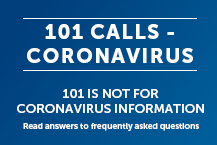 101 calls are not for Coronavirus information, read our FAQs to help you understand how we are policing the new restrictions.