New Driver Scheme
What is the New Driver Scheme?
On Monday 27 February 2017, the New Driver Scheme was launched at the John Pollok centre in Ayr, aimed at supporting new and learner drivers, by delivering hard-hitting presentations to raise awareness of road safety issues.
In a new partnership with the Motor Schools Association of Great Britain and the Scottish Fire and Rescue Service, young and learner drivers will be made aware through associated driving instructors that sessions are currently being provided which will be of benefit as part of their learning journey. 
The scheme was initially launched within Ayrshire Division. Through the support Local Authorities, Police Scotland is now developing this programme into a resource which can be deployed across the country – being of benefit to all learner drivers and driving instructors.  
Why the need for the New Driver Scheme?
Sergeant Craig Beaver, National Coordinator for the New Driver Scheme, said: 
Statistics tell us that young and new drivers are more likely to be involved in serious road collisions. With a view to addressing this, we would like to invite you to our New Driver Scheme to highlight the importance of road safety.
This is open to all, however, we are particularly keen to hear from:
Learner Drivers
Employers of new drivers
Full licence holders who have passed a practical test within a 2 year period.
We have teamed up with the Motor Schools Association of Great Britain, Local Authority partners and the Scottish Fire and Rescue Service to support and develop your driving experience. We are delivering hard-hitting presentations in your community which will change the way you think about road safety.
We do a great deal of work in schools with our partners teaching young people about the dangers of speeding, but this programme is about delivering the right messages to the right audience at the most appropriate time. 
This is why we are so excited to be working with Motor Schools Association of Great Britain. By allowing driving instructors and local businesses to signpost their students to these opportunities, we hope to supplement and address a gap in the learning journey of new drivers – by focussing on individual responsibility and informing drivers of the grave implications should they drive dangerously or carelessly.
Our resource is hard hitting, informative, and puts the hazard perception skills which learner drivers have acquired into a real life context. We hope as many people as possible can take advantage of this opportunity in order to improve road safety."
Get in touch to book a place
Places are limited, so send us an email for more information and to secure a place at the next session.
---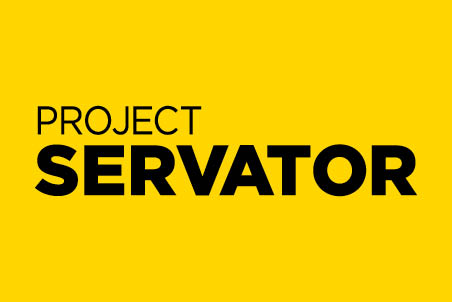 Project Servator is a way of policing that aims to disrupt a range of criminal activity, including, terrorism, while providing a reassuring presence for the public.
Read about reporting and FAQ to help you understand how we are policing the restrictions.