Visitor Permits and 11(6) Authorities
Visitor Permits
An application for a visitor who wishes to possess firearms to which section 1 of the Firearms Act 1968 applies, or possess, purchase or acquire any ammunition to which that section applies whilst in Great Britain or to possess a shotgun to which section 2 of the Act applies must be made by a 'sponsor' who is a resident in Great Britain. 
A typical application takes up to six weeks to process, late applications will not be completed in time.
Your sponsor may submit any of the documentation below in support of your application.
a copy of your European Firearms Pass (EU Countries only)
a copy of your current firearms certificate (if applicable)
your club or society details (if applicable)
if neither of the above apply, a confirmation of good character letter from the government or police
details of where the visitor intends to use the firearms/shotguns and ammunition.
details of where your firearm(s) and / or shotgun(s) will be stored while in the UK
details of which firearm and / or shotgun and ammunition you'll be getting, using or transporting
your criminal conviction history (if applicable)
Note to sponsors: Please ensure that the completed application and supporting documentation is legible and in English only.
Application forms can be downloaded from the link below.
11(6) Authority
A person may apply to the Chief Constable of Police Scotland for authority to host days allowing non Shotgun Certificate holders to shoot artificial targets, under Section 11(6) of the Firearms Act 1968, as amended, which states:
'A person may, without holding a shotgun certificate, use a shotgun at a time and place approved for shooting at artificial targets by the Chief Officer of Police for the area in which that place is situated'
To apply, please download and complete the application form found below and submit to your local Firearms Licensing Processing Centre found here.
European Firearms Pass
GB residents who want to travel to the EU with their firearms or shotguns will no longer be able to apply for a European Firearms Pass (EFP) from 1 January 2021. You will also no longer be able to use an existing EFP to travel to the EU with your firearm or shotgun.
Instead, you should check the firearms licensing requirements of the EU country you're travelling to or through, ahead of travelling. You will need to apply for consent in line with these requirements and applicable import/export controls.
Related Documents
---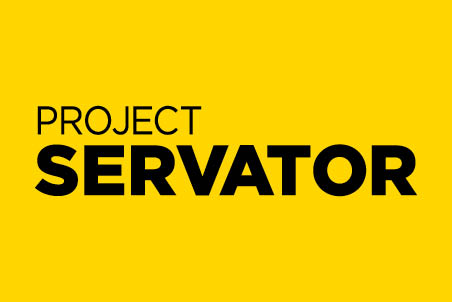 Project Servator is a way of policing that aims to disrupt a range of criminal activity, including, terrorism, while providing a reassuring presence for the public.
Read about reporting and FAQ to help you understand how we are policing the restrictions.