Firearms and Explosives Licensing
The Police Scotland Firearm and Explosives Licensing function performs an important role across Scotland with licensing staff based in Aberdeen, Dumfries, Dundee, Edinburgh, Falkirk, Glasgow, Glenrothes, and Inverness.
Our administrative function is supported by Firearm Enquiry Officers who carry out enquiry and visits to existing and future certificate holders across Scotland.
Within this area you will find information on:
Applications and guidance for Firearms and Shotguns
Applications and guidance for Air Weapons
Applications and guidance for Explosives
Applications and guidance for Registered Firearms Dealers
Applications and guidance for Clubs
Applications and guidance for Visitor Permits and 11(6) Authorities
Guidance for Snares and Weapon Transfers
Frequently Asked Questions (covering all areas above)
If in doubt you can contact your local Firearms Licensing Processing Centre by email/telephone with any queries you may have, details can be found in the PDF document at the bottom of this page.
Our phone lines will only be open to receive calls between 0900hrs and 1200hrs Monday to Friday.
User Satisfaction Survey
National Firearms and Explosives Licensing are currently conducting a user satisfaction survey. If you had reason to contact one of our firearms licensing processing centres can you take 5 minutes of your time to complete the survey here.
Statistical Publications
Firearms Licensing Annual Statistical Publication 2019 - 2020
Firearms Licensing Annual Statistical Publication 2018 - 2019
Related Documents
---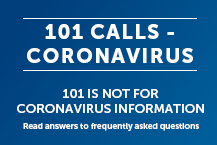 101 calls are not for Coronavirus information, read our FAQs to help you understand how we are policing the new restrictions.